Paper Recycling
SP&M handles all grades of recovered paper, including old corrugated containers, office papers, old newspapers and printers' mix. We are a growing force in the paper recycling industry, involved in collecting, packaging, recycling and marketing tons of recovered paper each month.
We specialize in collecting, sorting & processing of paper from schools, offices, printers, retailers and manufacturers. Purchase of paper from outside sources, and pick-up & delivery with appointment schedules.
Click here to learn more about recycling paper with SP&M
Metal Recycling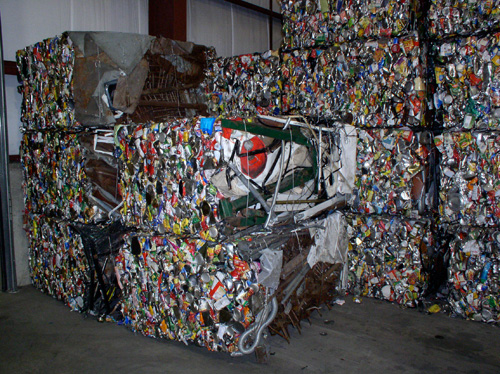 SP&M will buy, at competitive prices, most metals. Prices are determined daily, and therefore can change with-out notice. If you have material in large quantities (500+ pounds) call ahead to see if you qualify for premium pricing at (419) 243-5567.
After driving into our facility, and depending on your contents, you may be asked to place/drive your vehicle onto our digital scale. After being weighed, you will be directed to the proper area in which to unload your vehicle. You then my be asked again to cross the scale to determine final product weight. Pricing is given on a per pound basis and calculated in front of you.
Our service is simple, fast and convenient. Later on we will begin the sorting and processing stages. Depending on the type of metal you brought in it may need to be stripped, chopped or cut to get it down to its basic state. After we have accumulate enough material, the product is either bailed or boxed and shipped to foundries where it can be melted down and reformed.
Click here to learn more about recycling metal with SP&M